Exclusive Member Discount Programs
As an additional benefit, both FHBA, NAHB and NPP have discount programs for members. Use the links below to see all the great discounts available to members only. When making contact, the companies request that callers identify themselves as members of a Home Builders Association. New discounts are always being added, make sure to stay tuned to the following discount providers! (click the logos below for the site you wish to visit)
**NEW**
*CINTAS
You receive up to 65% off Cintas services
Cintas helps get your business and your employees Ready for the Workday®. They help you save on facility services, uniform rental services, first aid and safety kits, as well as disinfectant and sanitizer services. New rental service customers will receive a free UltraClean Restroom Cleaning upon request. Ask about a free consultation and keep your business clean, stocked, safe and Ready™! Enroll with NPP to get your discount today!
*Batteries & Bulbs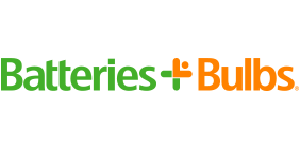 Up to 73% off retail pricing for nearly 200 core items
Quality products from brands you know. Fast, local delivery, competitive volume pricing and free on-site assessments. Batteries Plus Bulbs tailors services to fit your needs. You'll also find recycling services for batteries, bulbs and ballasts, plus expert repairs on phones & tablets. Open 7 days a week. Enroll with NPP to get your discount today!
Verizon Wireless
Receive up to 22% OFF monthly access fees* and up to 35% OFF smartphones, tablets and accessories. Enroll with NPP to start saving with the nation's largest, most reliable 4G LTE network.
*All Verizon Wireless offers are for a limited time only and are subject to equipment availability. Verizon Wireless reserves the right to change or modify all offers at any time without notice. All terms and conditions are subject to and governed by Verizon Wireless' Agreement with Customer, including, but not limited to, Customer eligibility requirements. Every effort is made to ensure the accuracy of the Verizon Wireless offers, however, Verizon Wireless is not responsible for any errors or omissions.
Office Depot
With more than 16,000 in-stock office supply products, Office Depot products and services meet the needs of NPP members nationwide. Click here to receive premiere Office Depot pricing through NPP.
NPP provides discount pricing on more than 30,000 supplies and services with free next-day delivery on standard orders over $30. Enroll with NPP and start saving today.
Sherwin-Williams
NPP members receive national account contract pricing on paints, coatings and supplies. Also receive free services like order planning and specification recommendations. Click here to enroll with NPP and start saving.
Skechers Direct
NPP members receive 30% OFF select work and corporate casual styles from Skechers, including OSHA compliant footwear and work boots. Click here to enroll with NPP and start saving today.
Airgas
NPP members enjoy top-tier pricing from Airgas, a leading single-source supplier of industrial gases, safety equipment, welding supplies, refrigerants and dry ice. Enroll with NPP and start saving today.
YRC Freight
Save on national LTL shipments
NPP members get big discounts from the original LTL carrier. Since 1924, YRC Freight has been a leading transporter of industrial, commercial and retail goods for businesses across North America. YRC Freight offers standard, accelerated and time-critical less-than truckload shipping. Sign up through NPP and start saving on your national, regional and residential LTL shipments with YRC Freight. Enroll with NPP for y our discount today!
TrueCar
An average $3402 off new vehicles
Save an average of $3402 off MSRP on new cars* and find great local deals on used cars. NPP members also enjoy additional dealer discounts. Choose from a nationwide network of more than 15,000 Certified Dealers. Enroll with NPP for your discount today!
Visit MyNPP.com for more discounts offered through membership with the Flagler HBA.